Breaking Boundaries: How Business Analyst Consultants are Going Global
Have you ever dreamed of being able to travel the world whilst you do your best work as a Business Analyst?
One of the positive things that came out of the global pandemic is that many of us were able to prove to our employers that working remotely as a Business Analyst is not only possible but a very productive way of working.
The pandemic has forced change in this way and opened the minds of corporations that remote working is in fact a more cost effective and a productive way for businesses to grow. This is a huge plus for us as Business Analysts because not only does it mean we can work remotely if we want to, but we can work for anyone, beyond the borders of our daily commute.
So, does this mean we can all now pack our bags and start traveling the world whilst we do our jobs as Business Analysts? Not quite in the way you might be visualising…there is a specific strategy and skillset needed, to make this dream really come true.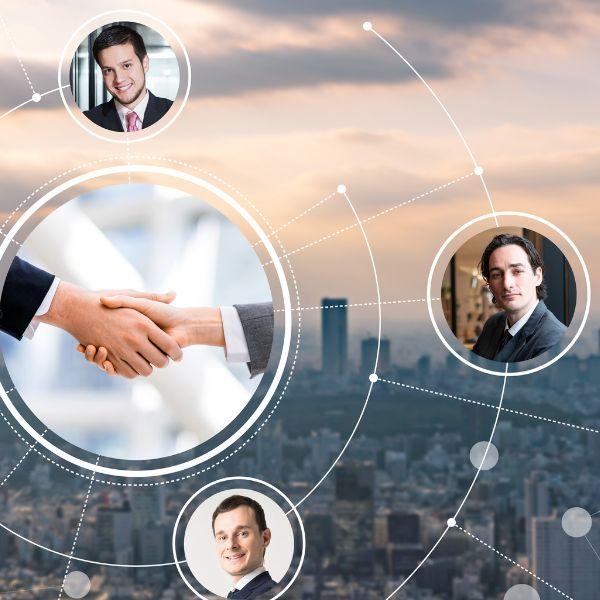 Just to be clear, I am not talking about finding an employer that will send you around the world, those jobs are in very slim supply these days. This is about how you can create a lifestyle where you see the world whilst being a successful Business Analyst consultant.
There are specific skills that you must be good at, to be successful in becoming a globetrotting Business Analyst consultant. These skills consist of a combination of mindset, soft skills, and technical capability.
Let's now discuss each of these in detail and explain how you can achieve this goal too.
#1 Entrepreneurial Mindset
You are still reading this article which means you are likely open to adapting your mindset in ways to achieve your goals. Perhaps you already have this exact mindset but would like some more insights into how to achieve this goal.
To be successful as a globetrotting Business Analyst consultant, you need to have a mindset of being free and independent of any one client or job. You must feel comfortable with uncertainty and have confidence in your ability to secure new contracts with new clients whenever you need them.
Having an entrepreneurial mindset is essential to your success in this way of working and may or may not be something you feel comfortable to embrace. For those of you who are quite nervous about being independent and working as a freelance contractor, the positive side of that is that there are many opportunities for good business analysts to thrive in this style of working these days. You should look at this as a personal and professional development opportunity by truly developing a growth mindset.
The next skill you must develop is a specific soft skill. This soft skill is often just described as communication skills, but there are some key aspects of this soft skill to master in this context.
#2 Communication Skills Revisited
When we say that we must be a good communicator as a Business Analyst, it means we must be able to get our message across effectively in verbal and written communication. Being a globetrotting Business Analyst consultant, however, means you need to put your communication skills at the very forefront of your work. You must be fully transparent every step of the way about what you are doing and ensure it aligns with the expectations of those you are working with. It comes to expectation management and building a relationship of trust with your client.
You are in fact now also a star customer service agent for yourself. You answer every call with courtesy, professionalism, and punctuality. You reassure your client with every engagement that you are delivering the work in the way that is expected. I think you get the idea; it is truly all about clear and effective communication now. You are not there in the office where people can walk up to your desk, you are virtual and remote and hence you must make every effort to make people feel you are just a phone call or zoom chat away.
You might think, ok this seems very achievable, what else do you need to be good at?
#3 Enhanced Technical Capability
If you truly want to be free and independent whilst also having a successful career as a Business Analyst consultant, you must ensure you have strong capabilities that can be valuable to your future clients. The question is, what are those technical capabilities you must excel in?
The short answer is that there is not a definitive list of technical skills however, there are some broad guidelines you can work on to develop.
These guidelines include the following:
o   Ability to plan an approach for delivering a Business Analysis piece of work.
o   Ability to elicit and prepare requirements in a variety of formats (traditional requirements, Agile focused epics, features, and user stories) depending on what the client needs.
o   Ability to co-ordinate and lead analysis activities on an initiative so that your role becomes central and valuable to your client.
o   Ability to pick up any technical artifact (requirements documents, process mapping, use cases and so on) and complete it for a client at short notice.
o   Ability to adapt your working style to suit the needs of your client's project team without it affecting your ability to deliver.
You will agree that these guidelines are skills that you develop over time and that having a solid foundation as a Business Analyst before embarking on short term, freelance remote contracts are recommended. If you are not sure about the fundamentals of Business Analysis, it is a good idea to first build up your skillset and understanding before jumping onto the globetrotting circuit.
This doesn't have to take long and with dedication and additional study you can achieve a level of technical competence in a relatively short timeframe. However, being able to deliver good quality Business Analysis work is essential to your longer-term success as a globetrotting Business Analyst consultant.
The world of work is changing around us, and it is important to keep your mindset ready and open to that change. There may be a time in the future when working in an entrepreneurial way as it is described here becomes common place and the accepted norm. It is therefore important that you challenge yourself to update your expectations of work and of yourself to meet these challenges.
For those of you who is already yearning for a career as a freelance, successful globetrotting Business Analyst consultant, I hope this is helpful and inspiring you to work towards being successful in that role soon.