5 Benefits of Agile Methodology for Business Analysis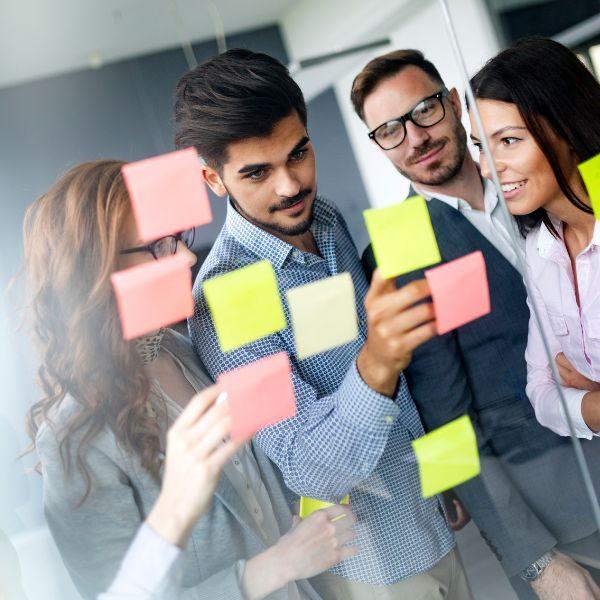 Agile methodology has become increasingly popular in recent years, especially in the field of software development. It offers a flexible and collaborative approach to project management, allowing teams to adapt to changing requirements and deliver results faster.
Business analysis is a crucial component of any agile project, as it helps to ensure that the team is building the right solution for the customer. In this article, we'll explore five key benefits of using agile methodology for business analysis.
BENEFIT #1: Improved Collaboration
One of the core principles of agile methodology is collaboration. The agile approach emphasizes the importance of face-to-face communication and teamwork. Business analysts work closely with developers, testers, and other stakeholders to ensure that everyone has a shared understanding of the project's objectives and requirements. This collaboration helps to reduce misunderstandings, ensure that everyone is working towards the same goal, and improves the quality of the final product.
BENEFIT #2: Increased Flexibility
Agile methodology is designed to be flexible, allowing teams to adapt to changing requirements and priorities. This is especially important in business analysis, where requirements can evolve rapidly as stakeholders gain a better understanding of the problem they're trying to solve. By using agile methodology, business analysts can work with the team to continuously refine and adjust the requirements, ensuring that the project stays on track and delivers value to the customer.
BENEFIT #3: Faster Delivery
Agile methodology is all about delivering value quickly and frequently. This is achieved through the use of short development cycles, known as sprints, and regular product demonstrations to stakeholders. By breaking down the project into smaller, more manageable pieces, business analysts can ensure that each iteration delivers something of value to the customer. This not only helps to keep the project on track but also allows stakeholders to provide feedback early and often, ensuring that the final product meets their needs.
BENEFIT #4: Improved Quality
Agile methodology places a strong emphasis on testing and quality assurance. By incorporating testing into the development process from the beginning, teams can identify and fix issues early, reducing the risk of costly errors later on. Business analysts play an important role in ensuring that the product meets the customer's needs and requirements, which in turn helps to ensure that the final product is of high quality and meets the customer's expectations.
BENEFIT #5: Better Customer Satisfaction
Ultimately, the goal of any business analysis project is to deliver value to the customer. By using agile methodology, teams can work more closely with the customer to ensure that the final product meets their needs and expectations. Regular product demonstrations and feedback sessions help to keep the customer engaged in the project and ensure that the final product delivers the value they're looking for. This, in turn, leads to higher customer satisfaction and improved relationships between the business and its customers.
In conclusion, agile methodology offers many benefits for business analysis projects. By emphasizing collaboration, flexibility, and customer value, agile methodology can help business analysts and their teams deliver high-quality solutions that meet the needs of their customers. If you're interested in learning more about how to use agile methodology for business analysis, consider taking an endorsed online training course, Agile BA Practitioner, to develop your skills and expertise.